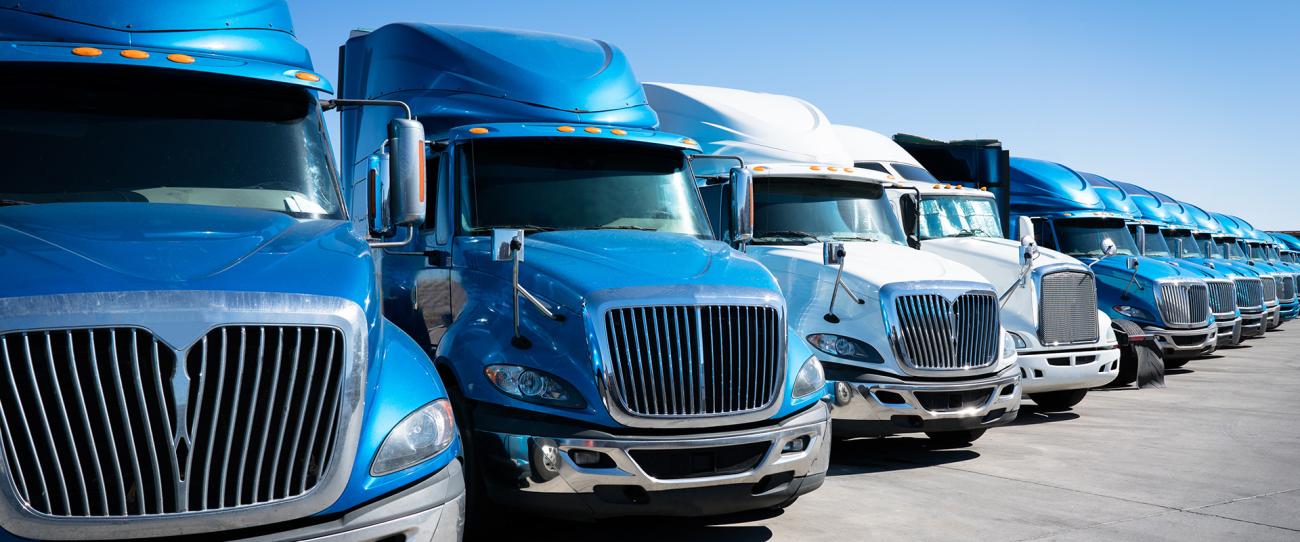 As a fleet owner, whether you have five trucks or fifty trucks, the decision to add more trucks always requires serious thought. You're probably asking yourself:
What are the top things I should consider when adding trucks?
There are many factors to consider when deciding whether to increase your fleet size, but among the most important are:
Increased revenue
More scheduling flexibility
Potential added risk
Additional time and resources
Fleet management
Additional revenue.
The obvious first positive outcome of adding trucks to your fleet is the increase in revenue generated by the ability to accept more loads. If you've found yourself with available capital to put towards adding trucks, then adding to your cash flow is probably the most important thing on your mind. Depending on which type of truck you're considering, you could add anywhere from $2,500-$5,000 per truck to your weekly revenue.
If you're familiar with one type of truck, it's probably best to stick to what you know best unless you're considering drastically increasing your fleet operations. For example, if you have mostly dry vans in your fleet, adding reefers could increase your costs more than you're expecting due to higher insurance rates, more repairs, etc. Overall, adding a truck is a great way to boost your profits if you're able to take on the out-of-pocket costs.
Scheduling.
By adding trucks, you'll also most likely need to add drivers. One of the setbacks may be finding someone to drive the truck, due to the current driver shortage impacting the nation's supply chain. However, if you commit to offering competitive wages and benefits, you should be able to find and keep good drivers. You can also specifically look for drivers that fill gaps in your current geographic or time and day availability.
With more drivers and trucks, you will open yourself up to a wider range of available loads, especially if you find drivers willing to take different routes than you are running currently. With more trucks, you are also able to keep running loads even if drivers take time off or trucks need maintenance.
Potential added risk.
Adding more trucks and drivers has the potential to open your business up to additional risk factors. With more trucks on the road, your likelihood of accidents increases. Additional employees could also mean more risk of fraud, theft, or human error leading to loss and damages on loads, more claims, etc. There's also the risk that you encounter a slow season or consistent routes dry up, which leaves you with more trucks and drivers than you have loads to provide.
Time and resources.
With the opportunity for more profit comes the inevitable expenditure of more time and resources. As you add trucks, you also have to consider the time, money and resources you'll need for:
Communicating with the driver about trip information, scheduling, etc.
Facilitating back-office staffing for dispatch and load management
Thousands in out-of-pocket costs for insurance, license and registration fees
Truck repair and maintenance
Salary/wages and benefits
Storage space for the truck when it's not on the road
The costs of adding a truck are much more than the purchase of the truck itself and can be a big reason why many people choose to limit their fleet size.
Fleet management.
As you add trucks, it is important to maintain a high level of service and prioritize safety. It is no easy task keeping track of your drivers, trucks, load information, maintenance and repair schedules and everything else required of owning and managing a fleet.
If you don't already use a fleet management software, you should highly consider the investment in a software solution that could save you valuable time, optimize your fleet performance and maximize your efficiency.
Investing in a trucking software will help you stay on top of regulatory requirements, safety and maintenance needs, load document tracking, driver communications and more.
ProTransport is a fully integrated trucking software, customizable to fit your fleet's needs, offering everything you need to manage your trucking company's operations in one location.
With ProTransport, you can:
Communicate with drivers via our in-app two-way messaging
Manage and store important employee information and documents
Track and manage loads with GPS, trip planners, dispatching and more
Calculate IFTA with a few clicks
Set alerts for upcoming safety and maintenance schedules
Export data to Quickbooks for seamless accounting management
Track and manage drivers' hours of service through ELD integrations
And so much more!
Learn how ProTransport can make your trucking operations smoother and simplify your fleet management. Schedule a free demonstration today!