Filter by Feature

Map, route and navigate with PC Miler.
Quickly plan routes, see truck and driver availability, and calculate mileage on loads.

Manage toll data from I-Pass.
Track and manage your toll data with the Illinois Tollway system, also usable anywhere E-ZPass is accepted.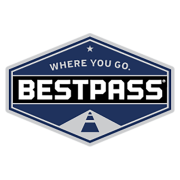 Manage toll data from BestPass.
Covering 100% of major U.S. toll roads, BestPass offers a custom toll management solution.

Manage toll data from PrePass.
A popular solution for toll and weigh station bypassing, you can easily track toll data with PrePass.